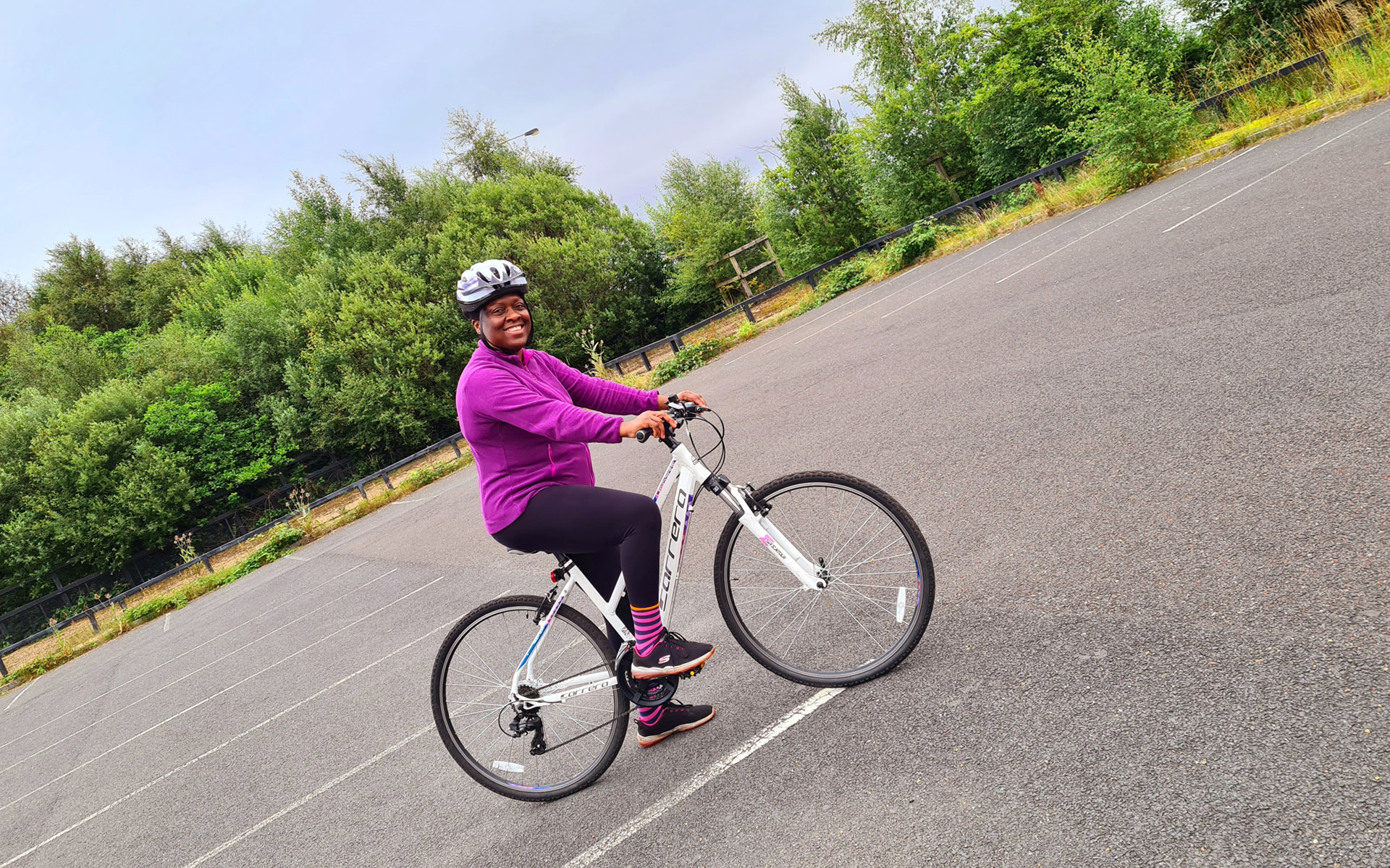 In the interest of safety please do NOT attend any of our sessions if you or any members of your household show symptoms of COVID 19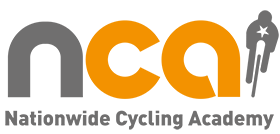 ONE-TO-ONE ADULT CYCLING LESSONS WITH THE NCA
When you learn to ride a bike, it opens a whole new world of adventure. Whether you are 18 or 88, our Adult Learn2Ride 1-2-1 sessions are the perfect introduction to cycling.
Each private cycling lesson for beginners is tailored to the individual, with our experienced instructors giving guidance and support at your own pace. Each class lasts for an hour and take place in a safe environment away from traffic at our Outwood Country Park venue in Radcliffe. We can provide bikes and helmets, or if you prefer, you can bring along your own.
What will you learn?
Bike riding is a great life skill to have. The basics are simple to pick up, and as you gain confidence in your ability, you'll likely find that you'll be able to add new techniques with relative ease.
This hour-long course is designed to teach you how to:
Get on and off your bike
Pedal and brake safely
Steerand manoeuvre
Perform basic checks on your bike
How to fit a cycle helmet correctly
Cycling is a fun way to enjoy the outdoors, and with the National Cycle Network criss-crossing around Greater Manchester, you're never far from a traffic-free day out.
How much does it cost?
The price for adult Learn2Ride 1-2-1 bike lessons is £40.
All our NCA cycle instructors are professional, passionate and enthusiastic about bikes. They are fully qualified to National Standards, are DBS checked and have a 95% success rate of people learning to ride on two wheels inside the hour.
We also provide beginner and Bikeability courses for children at our Phillips Park site in Whitefield.
Bikes are available on the day and are provided free of charge, but you are more than welcome to bring your child's own bike if you prefer. Please bring a helmet along on the day.
All the Learn2Ride sessions are held at:
* * Outwood Country Park   Ringley Road West   Radcliffe   Manchester   M26 1DE * *
(Right next door to Ringley Car Sales)

NOTE: PLEASE CHECK THE LOCATION BEFORE SETTING OFF, AS YOUR SAT NAV MAY TAKE YOU TO THE INCORRECT PARK ENTRANCE
You can contact our staff on 07985 340 777 & 07497 071 919
Please be aware that if the session has already commenced, the Instructor on site may not answer
Please ensure you bring your booking payment confirmation email and aim to arrive 10 minutes before the course is due to start 
Sunday 11th October 2020
We're sorry, but all tickets sales have ended because the event is expired.
Saturday 24th October 2020
We're sorry, but all tickets sales have ended because the event is expired.
Sunday 8th November 2020
We're sorry, but all tickets sales have ended because the event is expired.
Saturday 28th November 2020
Sunday 13th December 2020
Tuesday 22nd December 2020
'Thank you for helping Charlie get back his confidence with his bike. It was well worth the money and it's brill to see him smiling all the way through. We just need to keep this up now..' NICOLE
'My daughter learnt to ride without stabilisers within 20 minutes. By the end of the hour she had so much confidence' RACHEL
"My four year old was riding alone without stabilisers just 15 minutes into her first lesson. She had a 1-to-1 lesson with NCA. I've recommended this company to friends." SARAH
Last year, NCA trained 253 non riders. From the age of 3 to 63 years old, with 234 learning within the session time of one hour.