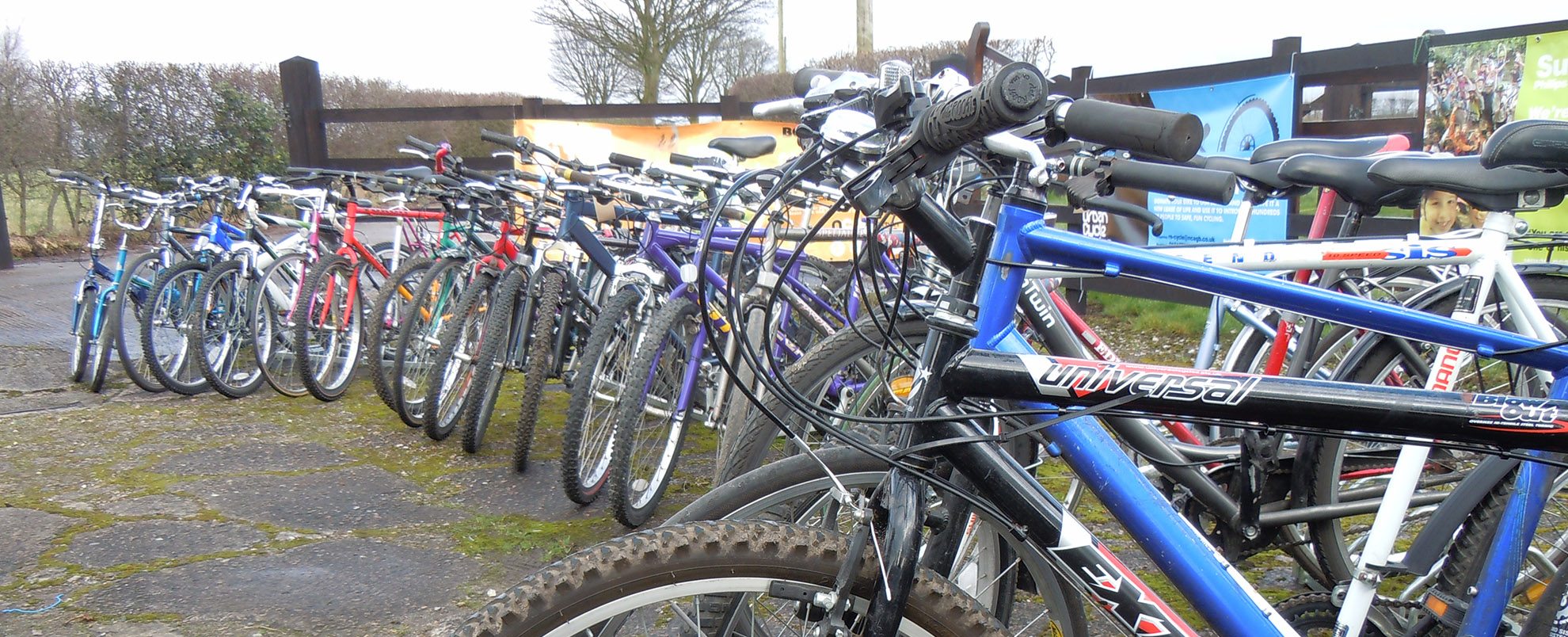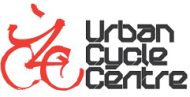 The Urban Cycle Centre (UCC) is a sister company to the NCA. It is a non profit making social enterprise, a CIC. Primarily, the UCC is a group of volunteers and enthusiastic cyclists who generously give up their time to make the whole project a success.
Our main aim is to prevent or reduce the number of old or abandoned bikes from being disposed of via landfill sites, finding additional methods of re-using them in a much more positive way.
The bicycles we rescue and re-home are collected up in various ways:
In schools, as part of an educational scheme we have now established, working in partnership with GMWDA, RecycleGM & TfGM.
Private donations by individuals.
As part of a national 'trade in' scheme promoted by a several major cycle retailers.
Our team of technicians and volunteers first assess the condition of the bike, then our options include:
Re-building them for use within the community for cycle training and family rides.
Breaking them down to be used during maintenance courses.
Providing a source of transport to job seekers.
Innovative new design concepts for arts and music projects.
Preloved bike sales are organised fortnightly at our base in Radcliffe. The funds raised by these events help to keep the project running into the future.
Outwood Road Country Park
Ringley Road West, Radcliffe, M26 1DE (near Ringley Car Sales)
From 10am to 3pm
November 2019
Saturday 30/11/2019
End of season sale, all prices reduced
December 2019
Sunday 08/12/2019
Saturday 14/12/2019
February 2020
Saturday 01/01/2020
Saturday 15/01/2020
Getting the right sized bike is the crucial starting point and the key to this is getting the correct wheel size for children's bikes and frame size for adult bikes.
We will help ensure you achieve this by guiding you through the process using all the knowledge we have built up over the years to ensure you have the right sized bike for you.
Once you know what type of bike you are looking for use the guide below to find the right size to suit you.
Hybrid bikes (inc city & commuter) – Mens/Womens
| Rider Height | Suggested Frame Size |
| --- | --- |
| Feet/Inches | Centimetres | Frame Size (in) | Frame Size (cm) | Frame Size |
| --- | --- | --- | --- | --- |
| 4'10"-5'2" | 148-158 | 13"-14" | 33-37 | X-SMALL |
| 5'2"-5'6" | 158-168 | 15"-16" | 38-42 | SMALL |
| 5'6"-5'10" | 168-178 | 17"-18" | 43-47 | MEDIUM |
| 5'10"-6'1" | 178-185 | 19"-20" | 48-52 | LARGE |
| 6'1"-6'4" | 185-193 | 21"-22" | 53-57 | X-LARGE |
| 6'4"-6'6" | 193-198 | 23"-24" | 58-61 | XX-LARGE |
Mountain bikes – Mens/Womens
| Rider Height | Suggested Frame Size |
| --- | --- |
| Feet/Inches | Centimetres | Frame Size (in) | Frame Size (cm) | Frame Size |
| --- | --- | --- | --- | --- |
| 4'10"-5'2" | 148-158 | 13"-14" | 33-37 | X-SMALL |
| 5'2"-5'6" | 158-168 | 15"-16" | 38-42 | SMALL |
| 5'6"-5'10" | 168-178 | 17"-18" | 43-47 | MEDIUM |
| 5'10"-6'1" | 178-185 | 19"-20" | 48-52 | LARGE |
| 6'1"-6'4" | 185-193 | 21"-22" | 53-57 | X-LARGE |
| 6'4"-6'6" | 193-198 | 23"-24" | 58-61 | XX-LARGE |
| Rider Height | Suggested Frame Size |
| --- | --- |
| Feet/Inches | Centimetres | Age Range | Wheel Size |
| --- | --- | --- | --- |
| 3'0"-3'5" | 90-105 | 2-4 Years | 12" |
| 3'5"-3'9" | 105-118 | 4-7 Years | 14-16" |
| 3'9"-4'5" | 118-135 | 7-10 Years | 18-20" |
| 4'5"-5'0" | 135-150 | 10-13 Years | 24" |
| 5'0"+ | 150+ | 13 Years+ | 26-27.5" & 700c |