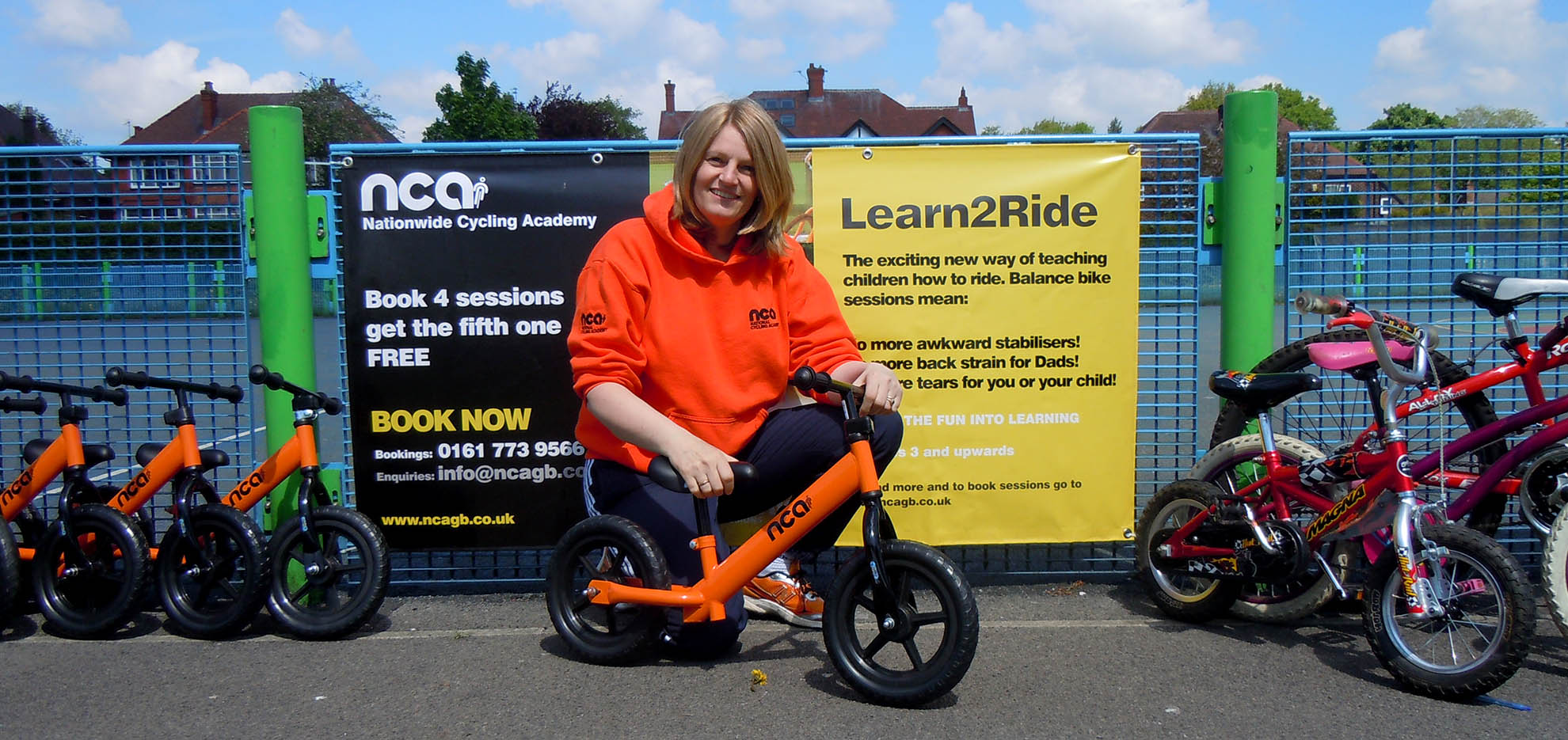 Teaching your child to ride a bike opens up a whole new and exciting world.
No more backache for Dad… No more stabilisers… No more tears…
Our Instructors introduce children to the principles of riding. Encouraging and instilling confidence, giving them the skills for independent cycling.
Available to book online, our Learn2Ride courses are suitable for children from the age of 4 to 10. Groups of up to four riders at a time in one hour sessions. To book now please click your required date from the options below.
1-to-1 sessions are also available at selected times. For more information on these please contact us.
We supply bikes, helmets, gloves or you can bring along your own bike. All Learn2Ride sessions are held at Outwood Country Park, Ringley Road West, Radcliffe, Manchester M26 1DN.
Sunday 11th June 2017
Saturday 24th June 2017
We're sorry, but all ticket sales have ended.
Sunday 9th July 2017
Saturday 22nd July 2017
Sunday 6th August 2017
Saturday 19th August 2017
Sunday 17th September 2017
Saturday 30th September 2017
Sunday 15th October 2017
Saturday 28th October 2017
Last year, Emma trained 253 non riders. From the age of 3 to 63 years old, with 234 learning within the session time of one hour.
"My four year old was riding alone without stabilisers just 15 minutes into her first lesson. She had a 1-to-1 lesson with Emma. I've recommended this company to friends."