maybe your child was off school and couldn't participate, or you would just like your child to learn more about cycling on road?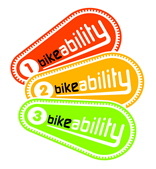 The Bikeability scheme is a very valuable tool parents have available in their armoury!
Parents can access the Bikeability training scheme to ensure their child is more aware of how our roads work, how drivers use them, where the best road position is and how to communicate with other road users.
Learning more about how to cycle in a safer way whilst making short journeys, either to and from school or as a leisure activity with family and friends is a life skill, giving parents some peace of mind whilst giving the child a sense of freedom and their first independent travel.
Our National Standards Instructors will coach the children through their Level one and two Bikeability award. For High School pupils, we can also provide Level 3 training.
Terms & Conditions – Cycle Camps 2021/22
Cancellation Policy – Cycle Camps 2021/22
Free full day places for children attending Bury primary and high schools. At either level 1, 2, or 3, at no cost!
Because NCA are the accredited Bikeability training provider within Bury, all places for Bury students are funded by the DFT, so no cost for parents.
If your child attends school in a different area, you may be able to access places via their individual Road Safety teams, or your child may be offered a training place through their primary school.
Check back soon for dates
"Our Year 7 pupils loved taking part in the Bikeability course. Massive thanks to the Department for Transport and the NCA"
What are the different Bikeability levels?
Level one: Initial assessment in a non-vehicle space, covering the basics including how to signal, brake and change gears
Level Two: On quiet residential roads, road positioning, turning left and right, minor and major roads
Level Three: Traffic lights, multi-lane junctions, roundabouts and more advanced technical cycling
Do the children receive a certificate?
Yes, all those who participate will receive a level one, two, or three badge and certificate
Does my child need any specific equipment to take part?
No, just a road worthy bike with two working brakes, a cycle helmet and suitable clothing for the weather conditions on the day. Please provide a lunch, snacks and a drink. You can hire a bike and helmet form us by booking in advance. If your child's bike needs repairing, our qualified mechanics can work their magic at a reduced cost to NCA customers.
What COVID-19 precautions are in place?
The children will be in groups of no more than 4/6 at a time, all our safety equipment and bikes are sanitised twice a day.
Our classroom is sanitised before participants arrive, we wipe down any surfaces likely to be touched. For example door handles, table tops, chairs
The children will be with one Instructor at all times, and groups/staff will not mix. The course will be outdoors, except for lunchtime when the groups will be in different parts of the building.
What happens if I'm delayed when picking my child up?
We appreciate that sometimes things can go wrong, which will delay you from arriving on time. Please contact our staff on any of the landline or mobile numbers if you are running late. Leave a voicemail or text message at the least, as children can become distressed if they don't know what's happening. We allow 20 minutes for late pick ups, after that time we make a small charge to cover extra childcare as our staff also have homes to go to.
Operates from Sedgley Park Rugby Club in Whitefield
Preferred training provider to