Looking to improve your health through cycling exercise? Look no further than Cycle 2 Health! Our new program is designed to help you unleash the countless benefits of cycling.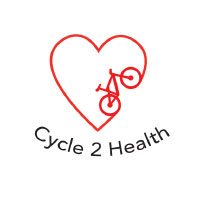 What is Cycle 2 Health?
Cycle 2 Health is a program aimed at getting people healthier through cycling. It is part of the BEATs referral program, encouraging an increase in physical activity using bicycles for transportation or leisure.
Who is it for?
Cycle 2 Health is for clients accessing the BEATs referral program who are low-risk due to their health status and would benefit from regular physical activity.
Where can I access it?
Cycle 2 Health is accessible through the BEATs team based at Radcliffe Health Centre. Specialists can refer you to the Cycle 2 Health program.
How long do the cycling exercise benefits from this programme last?
The Cycle 2 Health program lasts for 10 weeks. During this time, you will receive numerous benefits:The Cycle 2 Health program lasts for 10 weeks. During this time, you will receive numerous benefits:
Week 1 Introduction: Meet the staff from the Nationwide Cycle Academy (NCA) staff based at Outwood Country Park in Radcliffe, receive your bicycle and necessary equipment and test ride your bike.
Weeks 2-10: Keep a daily activity diary supplied by the BEATs ERO, participate in two organised rides and advice sessions with NCA staff (during week 5 and 9), and return your bicycle at the end of the 10-week program.
Upon successful completion, you will receive a £50 voucher to purchase a high-quality, refurbished bicycle from NCA.
Do I need special clothing or equipment to participate?
No, we provide all necessary safety equipment, including a helmet that is yours to keep.
Is there a cost to participate?
No, the only cost is regular participation to increase your activity levels.
What happens after the 10 weeks?
You will have the opportunity to purchase a bicycle and continue to use it for leisure and active travel. Additionally, we hope to form a social riding group for you to enjoy cycling with friends in a safe environment.
Ready to get started on your cycling journey to better health?
Find out about Cycle 2 Health